Progress and Impact
How are we doing
The 150th Anniversary Campaign has generated an unprecedented level of giving to Keble. The major gifts in support of the academic priorities and the development of The H B Allen Centre have been genuinely transformative, but is not only the major donations and legacies that make a difference.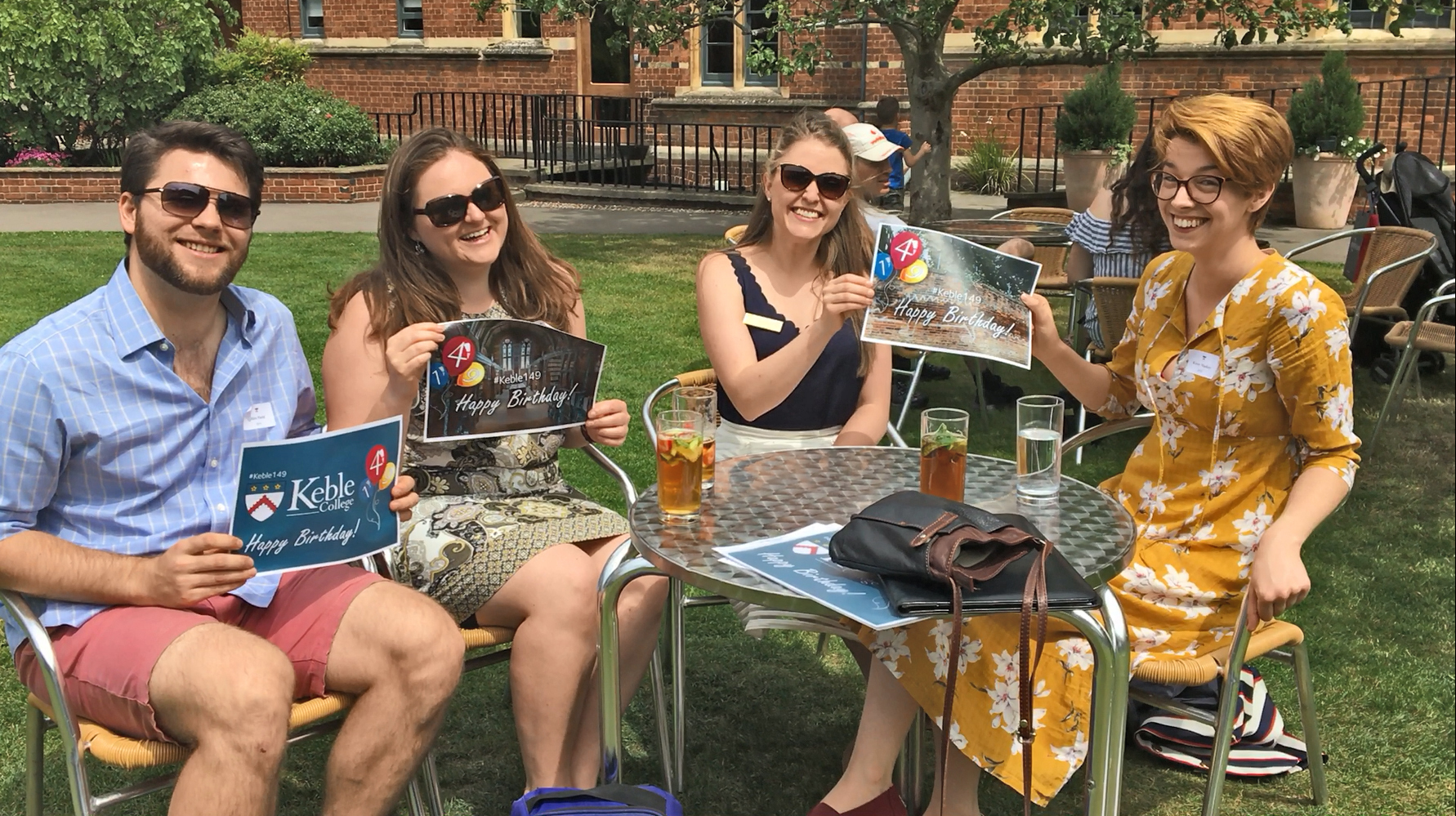 The steady growth of regular giving via the Talbot Fund, of young alumni contributing through their leaving gift, and alumni signing up to join and support the various groups and societies all have a significant part to play. Together these gifts really do have an impact on every Keble student every single day.
Since 2008, the Anniversary Campaign has received tremendous support of £61.8 million in total. In addition to the £38 million raised for the development of The H B Allen Centre, £23.8 million has been raised for the refurbishment of the Victorian buildings and across the other three core priorities –student funding, teaching and research, and the Keble community. We hope that many more alumni and friends of Keble will want to join those who have already made a commitment by making a donation and helping us reach our target of £65 million by July 2020.
By way of thanks, and to inspire those yet to join in, here's a brief summary of some of the main ways in which donations are having an impact on Keble students.
Student Support
Our access and outreach team work with schools, teachers and partner organisations – including The Access Project, the Brilliant Club, Oxford Pathways, Target Oxbridge and UNIQ – to change attitudes and raise aspirations. In 2018, over 3,700 people came  to Keble on school trips and we interacted with 700 more in outreach activities in schools. All this important work is funded by donations large and small.
Our partnership with The Access Project has been a particular success. Funded by an alumnus, it offers the opportunity for alumni to become mentors contributing their time and expertise.
The Bursary Endowment Fund has grown to £2.6 million since 2016, just over half way towards our target of £5 million. Continued growth is crucial if we are to offer the necessary support to the growing number of undergraduate students in need.
With a new graduate centre and an increased number of opportunities, being in a position to offer graduate scholarships across the range of subjects is essential. We are working closely with partner organisations and the University Divisions to offer matched funding on donations in support of graduate scholarships wherever possible. In 2020 we will offer new scholarships in Law, Modern Languages and Geography amongst others.
Teaching and Research
Recruiting and retaining leading academics is critical to our continued success. Thanks to the generosity of multiple donors in recent years, we have been able to endow a tutorial fellowship in Law and two in Theology. We are now focused on securing further posts in perpetuity, and for this we need your support.
Visiting Fellowship Scheme – Keble intends to build on its existing programme of Senior Research Visitors and Collaborating Research Scholars by founding a prestigious scheme for Visiting Fellows. Made possible by a single donor the Scheme will be launched in 2020.
Buildings and facilities
Of course the major talking point is The H B Allen Centre, but if you haven't visited College for a while, you should, if only to come and see the magnificent refurbished Hall. The renovation project has restored the centrepiece of Keble to its Victorian glory. Even for those of us who get to see it every day, it is breath-taking. Add to that the new servery, the bespoke lift offering disabled access, the new lighting and sound systems, and the new portraits it is well worth visiting. There is a donor board under the gallery as a token of thanks to those who have contributed to the process of renovation thus far. The Chapel has had a similar makeover with the powerful new organ installed in 2011, new lighting illuminating the mosaics to great effect and a new sound system. All these projects were funded by donations to the Anniversary Campaign.
Elsewhere, the façade to the East on to Parks Road has been cleaned and the Butterfield rooms of Liddon and Pusey are fully modernised and refurbished. We are ready to welcome you back and looking better than ever.
Community
The impact of alumni support for the current students has a wide reach across many aspects of College life. The Keble Early Music Festival has been transformed in recent years through the hard work and talent of our Director of Music Matthew Martin, but has only been possible due to the generous donations from alumni. The fact that the Men's and Women's first VIIIs are in the 1st Division of Summer Eights and have been increasingly dominant reflects the support of the Keble Rowing Society. The Digitisation of the Regensburg Lectionary – one of the treasures of the College Library – has been made possible by multiple donors funding a page each. We have 12 fully funded Choral Scholarships, flourishing drama and poetry societies, and Keble sports teams across the full range are competing successfully in Cuppers and League competitions each year. The Keble spirit is one of involvement, openness, friendship, and it seems, generosity. Thank you.