Objectives and Priorities
Four key areas
The College currently has a permanent endowment of some
£47 million (July 2018). It uses the income from these investments to supplement other sources of income including tuition fees, research income and the conference business, but each year there is a significant shortfall.
In order to balance the accounts we remain reliant on philanthropy and the generosity of our alumni and friends. We must therefore continue to seek donations for the four key priority areas: student support, teaching and research, the community, and the buildings and facilities.
Student Support
Outreach, Bursaries, Scholarships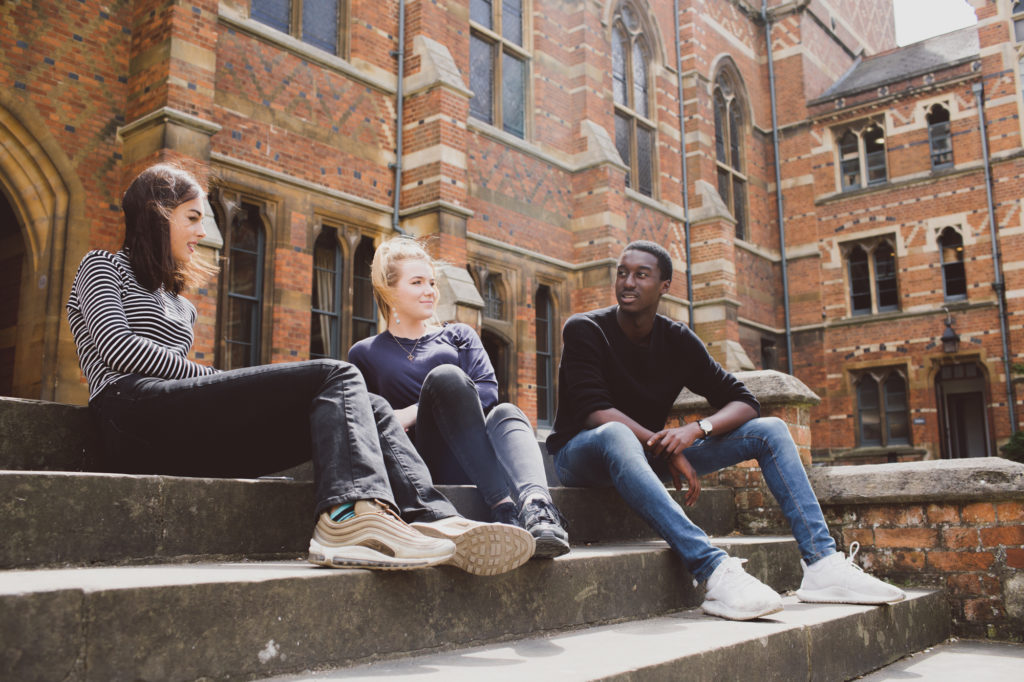 Our mission is to attract and encourage the brightest students to apply to Keble regardless of their circumstances, and then to support them throughout their time here be they graduate or undergraduate students.
Outreach Activity – Our Outreach Officer, the Outreach and Career Development Fellow, and all the access and outreach projects are funded by donations. The team do terrific work with schools, teachers and pupils to attract, encourage and guide the brightest applicants in our target area of the West Midlands.
Undergraduate Bursaries – The Oxford Bursary Scheme makes means-tested awards to those undergraduates in need. The cost of providing this support is divided between the University and the College. Being able to source the College contribution from gifts to the endowment minimises the annual impact on the stability of the College finances and enables us to offer essential financial security to all those who need it.
Graduate Scholarships – The realisation of The H B Allen Centre is a huge achievement, but we now need a scholarship fund to match. On average, the current cost for a graduate student is £30,000 per year.  A priority is to increase the funds available for graduate scholarships to encourage the best students from the UK, EU and overseas to apply, and the most talented Keble students who achieve a first class degree at undergraduate level to stay on with us here.
Hardship – Some students inevitably experience financial difficulties during their studies for reasons beyond their control. Through donations from alumni we are able to offer a much-needed helping hand.
Teaching and Research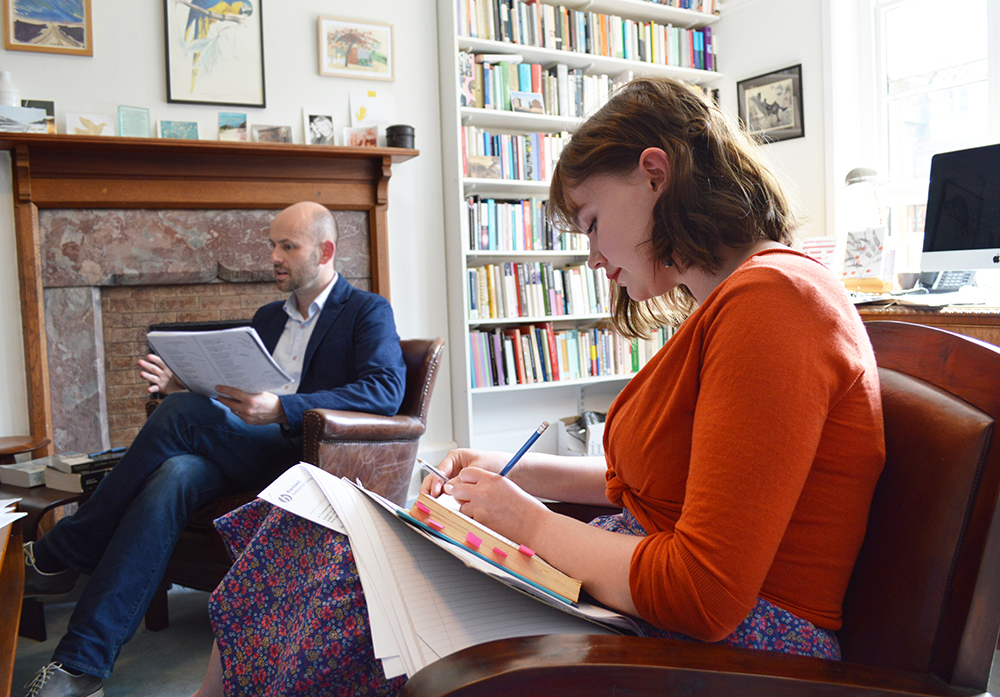 Securing tutorial teaching through endowing academic posts is always a priority.
Keble is committed to maintaining the tutorial system of undergraduate teaching. The interaction between the students and academics creates a personal and rich learning environment, one that (most) alumni value greatly, and one that equips our students for future success. This intensive method of teaching is inevitably expensive and requires significant financial support.
New Academic Posts – Our core business is education and research. Keble is looking to appoint up to four new Career Development Fellows (CDFs) as part of its commitment to supporting early career researchers and advancing scholarship in exciting new fields. CDFs are typically postdoctoral researchers selected in competition for their potential in furthering research, who can also provide focused teaching support in key subject areas.
Thanks to your support we already have two endowed CDFs, in Modern English Literature and in Renaissance History. We want to achieve some diversity in the new appointments, with at least one new CDF in Mathematical and Physical Sciences, Medical Sciences and Social Sciences respectively.
Buildings and Facilities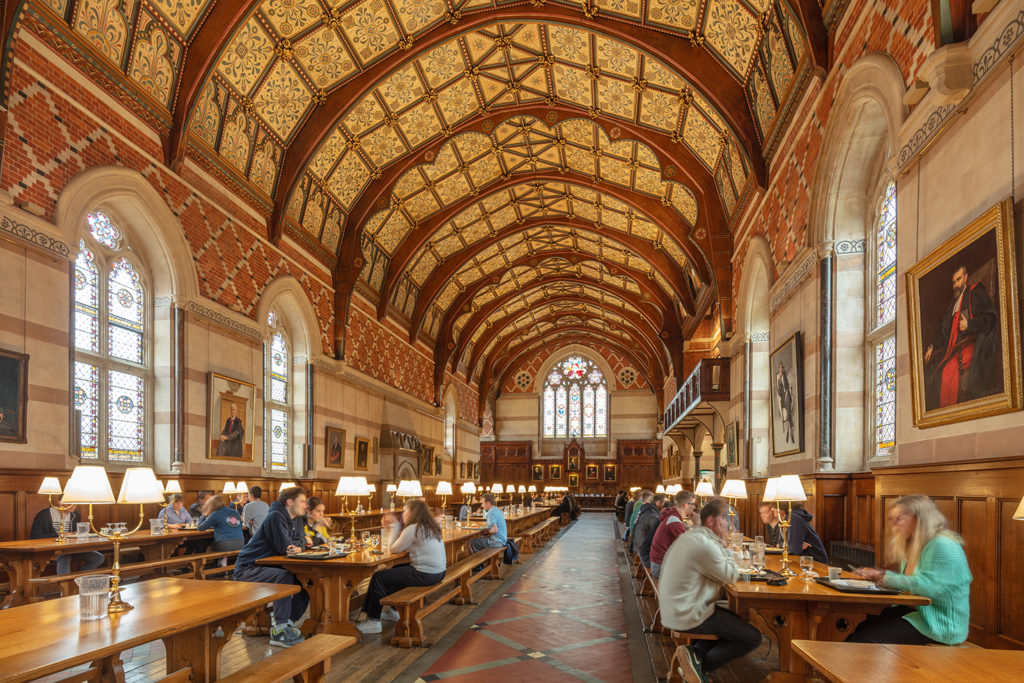 At Keble we are sometimes accused of obsessing about bricks. It is one of the most obvious things that makes us unique in Oxford: our glorious colourful bricks arranged by architect William Butterfield in crazy patterns to achieve an inspiring gothic splendour. Love them or hate them, the bricks make Keble special.
Buildings and the associated facilities for all those living, working, and socialising in College form a central part of our Anniversary Campaign. Firstly, adding to those facilities through the construction of The H B Allen Centre – a focus for graduates and research, and secondly, renovating and refurbishing the Victorian Butterfield buildings. The rolling programme of careful modernisation of the accommodation in Liddon and Pusey Quads and the painstaking work to refurbish the Hall and the Chapel attest to the value we place on our heritage, while maximising the efficiency of use. All this achieved, our remaining priority is to construct a new kitchen to feed our growing population of students, staff, alumni and visitors.
College Community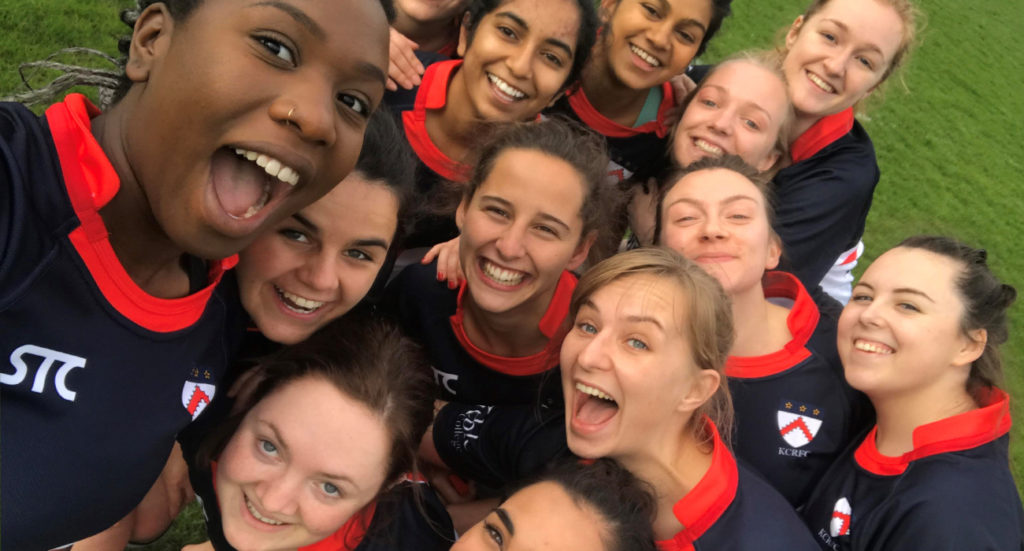 Keble offers a rich and varied cultural environment, one in which every student can enhance existing talents and interests, and develop some new ones. Donations directed to 'Community Support' through the Anniversary Campaign subsidise student activities, clubs, societies, sports teams, those super-talented individuals representing the University, the creative arts, exhibitions, concerts, the Chapel and the College Choir.
There are multiple ways for alumni to maintain an involvement with their old College clubs and societies, including:
Keble Rowing Society – The membership subscriptions of the Keble Rowing Society support the College Boat Club through coaching, facilities and equipment.  Please make a gift of £25 a year (min) to join KRS and receive rowing news and invitations to a variety of rowing related events.
The Keble Association (KA) – The Keble Association funds over 80 individual grant awards per year for undergraduate and graduate students wishing to undertake additional study, humanitarian-related travel, or internships in the vacations. The Keble Association is run by volunteers for the benefit of current students and offers support for Keble students out of term-time. You can now sign up to join the KA via the Talbot Fund.
Friends of the Keble College Chapel – As a Friend, your support will help to ensure that the Chapel and Choir remain treasures of our community and beyond for centuries to come. Member: £100 per year (£50 for recent graduates); Supporter: £250 per year; Associate £1,000 per year.